B2B Pro comes in English by default, but you can translate it into any language you want. You can use the free and popular Loco Translate plugin for translation.
How to translate B2B Pro to another language step by step: #
1- Go to Loco Translate → Plugins
2- Select B2B Pro from plugin list
3- Click New language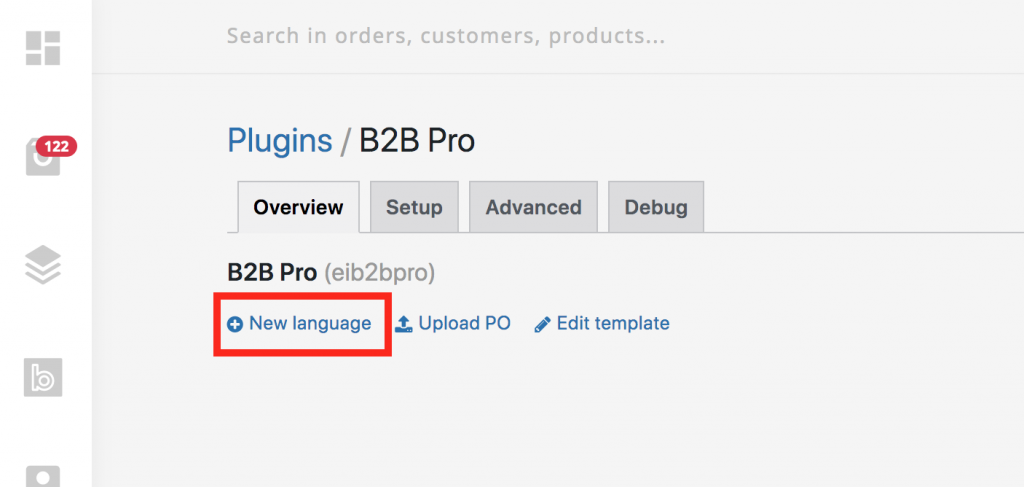 4- If it says "Template missing", please select Skip template
5- Choose your language and "Choose location" as System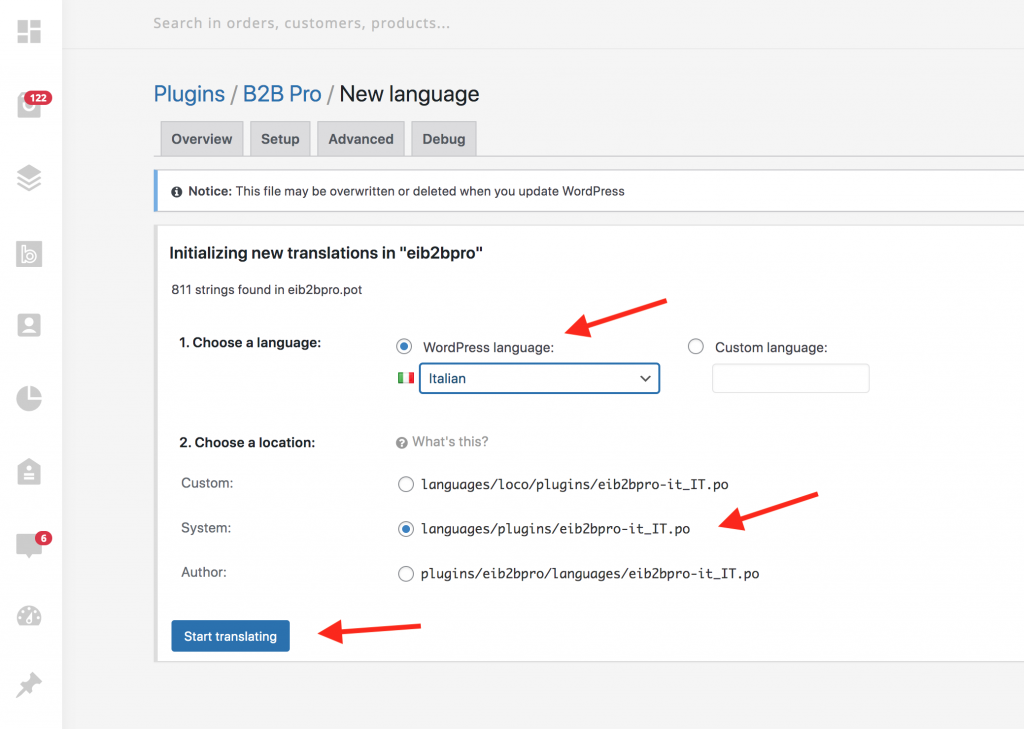 6- Click Save when you finished the translation.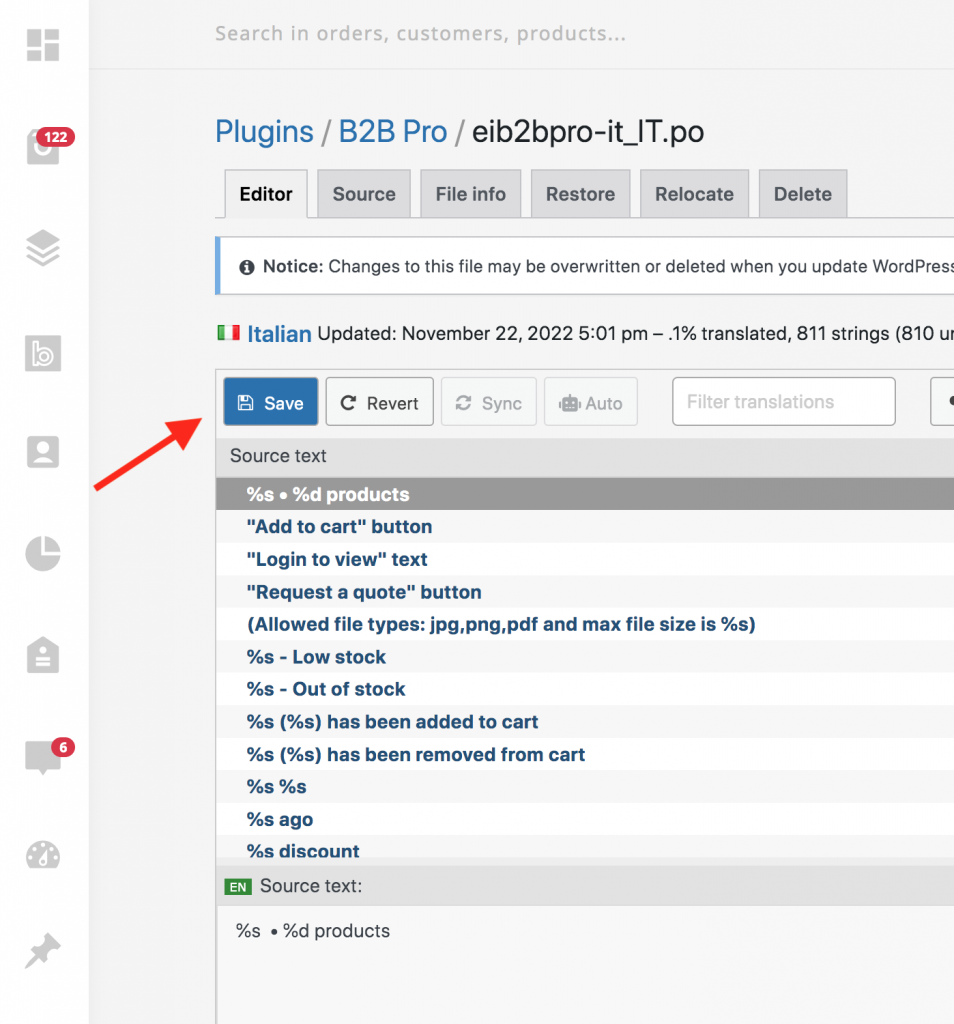 Auto translate #
You can also perform automatic translation thanks to the free Automatic Translate Addon For Loco Translate plugin.