With WooCommerce B2B Pro, you can give special offers to your customers or groups with the Offers subpage added to the My Account page. Also, you can track how many people are targeted, how many people view offers, how many people add to the cart and buy from the B2B Pro > Offers screen.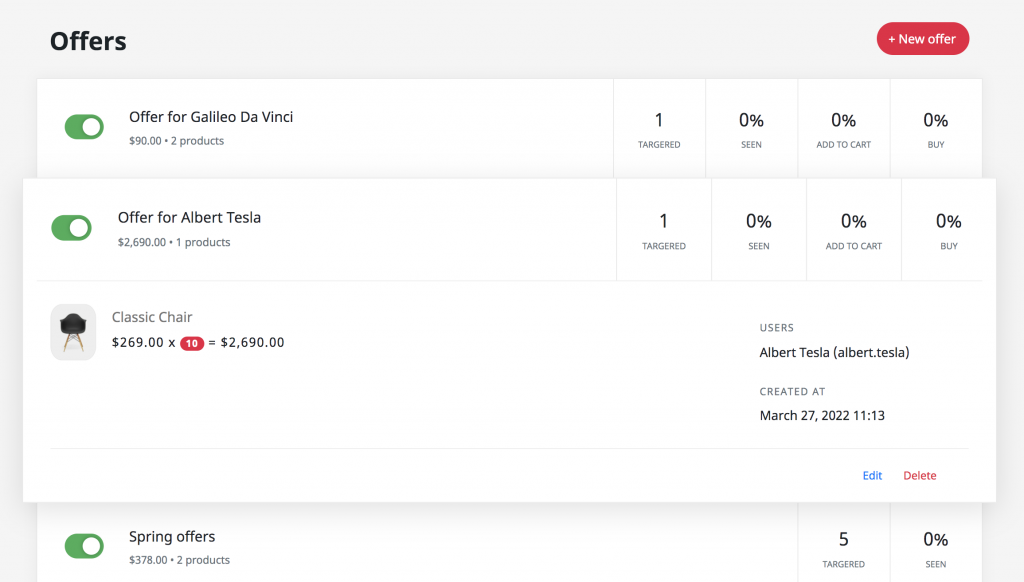 You can choose from three types of offers:
A- Product Bundle
You can create a product bundle for your customers at the prices you set yourself. This bundle appears on the My Account > Offers page and cannot be changed by the customer. The customer can buy it by adding it to his cart.
B- Product Suggestions
You can list the products you want under a collection and show them on the My Account > Offers page. It can be useful for notifying customers of discounted products in your store. E.g; "Don't miss the 10% discount products special for May"
C- Announcement
There is no product listing in this option. You can inform your customers about your campaigns (Supports Image and HTML format)
Creating a new offer #
You can create a new offer by clicking B2B Pro > Offers > New Offer.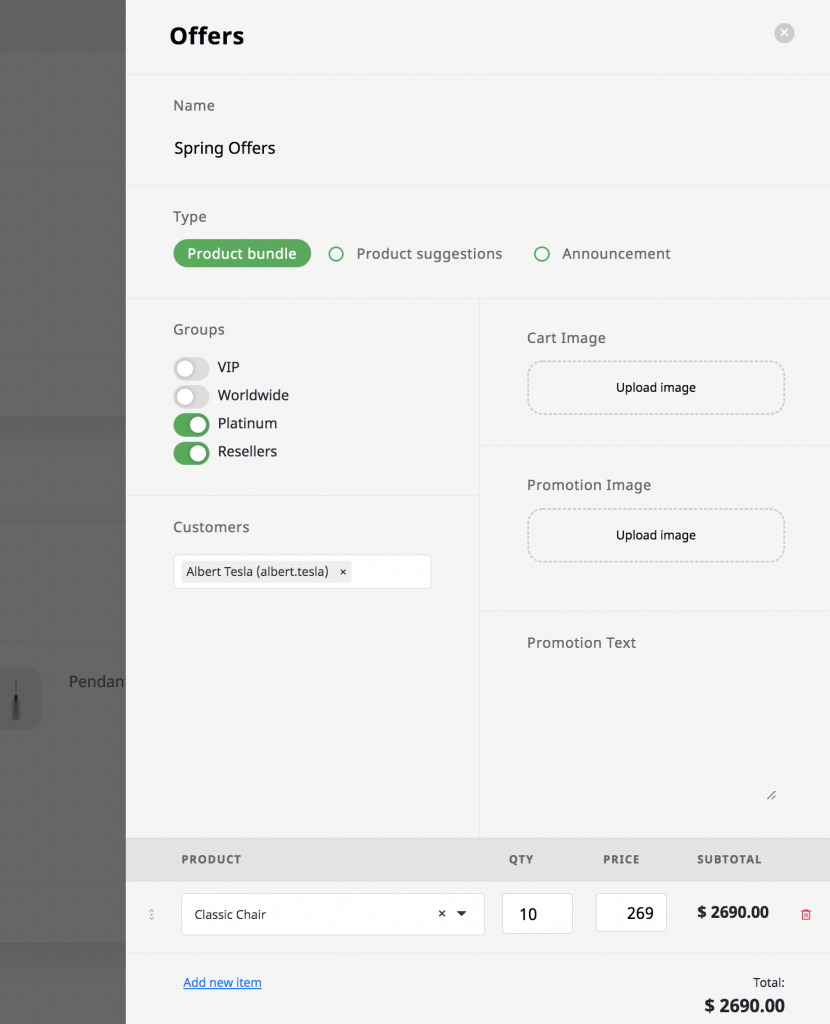 | | |
| --- | --- |
| Name | Enter the title of your offer |
| Type | Specify the type of your offer (For offer types, please read the description above) |
| Groups | Choose which B2B groups your offer will apply to. You don't necessarily have to choose a group. |
| Customers | If your offer is specific to a customer rather than a group, you can search for the customer's name and add it to the list. |
| Cart image | If you choose the Product Bundle type, in some cases, your customers can see this offer in their carts under the name Offer. You can assign an image for Offer that will appear in this case. |
| Promotion Image | You can add an offer image to enrich your offer. This appears just below the offer title. |
| Promotion Text | You can also add a description to your offer. |
| Product table | You can add products containing your offer to this table and specify special prices for this offer. |